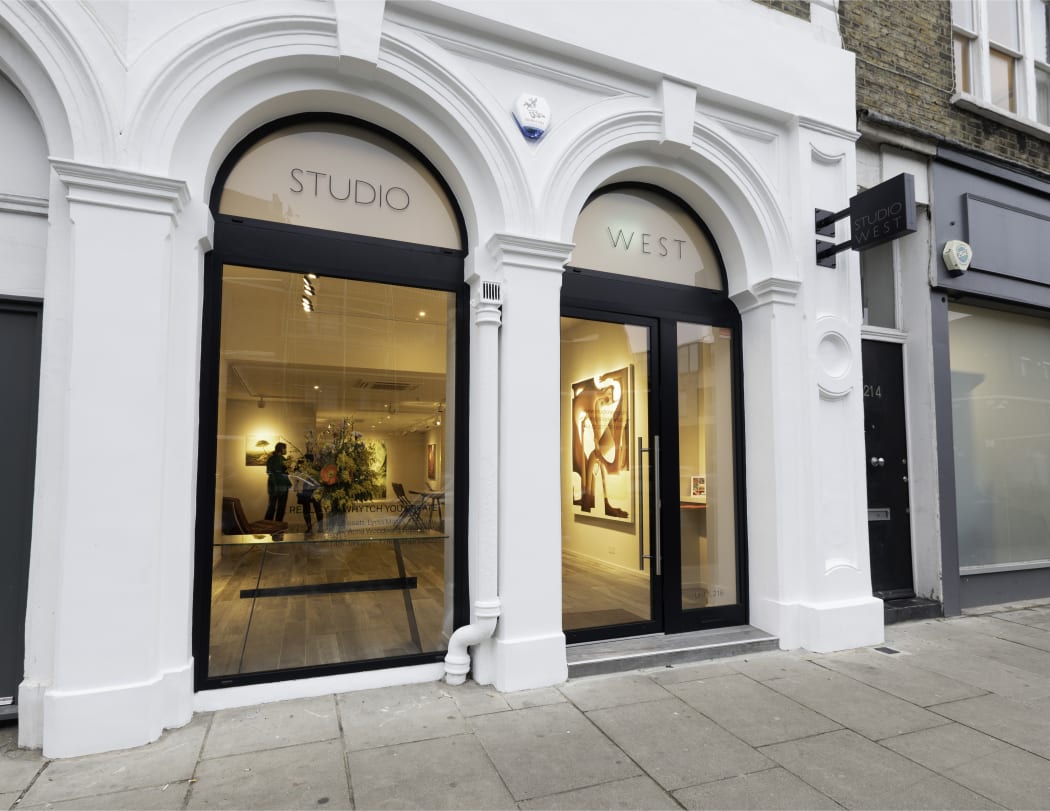 What constitutes a London dream in the post-Brexit era? At a discreet street corner in bustling Notting Hill, a star shines bright in the dark – Studio West, a new gallery pioneered by curator Caroline Boseley. For their inaugural group show, The Reality in Whytch You Create, Caroline showcases a selection of works by five emerging London-based artists; Sholto Blissett, Lydia Makin, Alfie Rouy, Anna Woodward and Salome Wu. The exhibition explores reality in an expanded sense and invites the viewer to experience the boundary between dreams and reality.
"The world of reality has its limits; the world of imagination is boundless." –
Jean Jacques Rousseau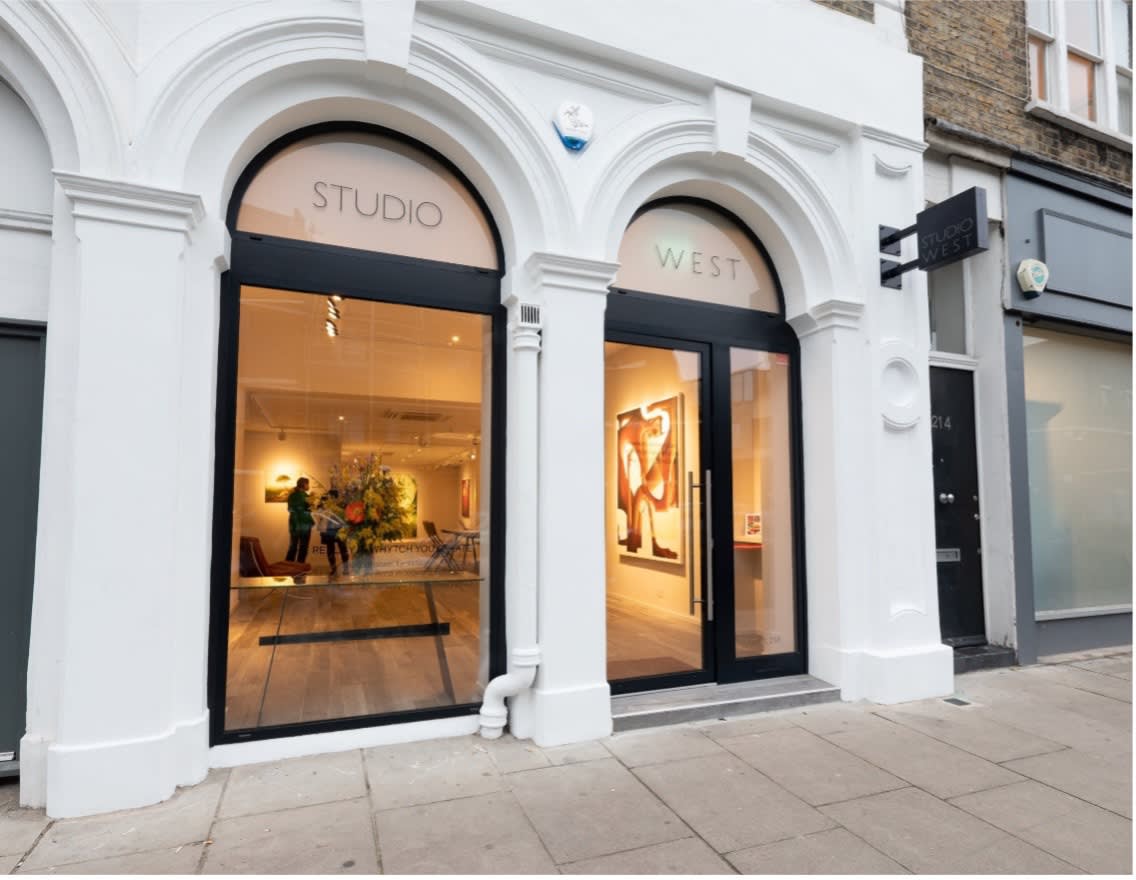 © Studio West Gallery.
The title of the exhibition derives from one of the dream-like works created by artist, Alfie Rouy, titled "The Reality in Whych you Create is Swyphtly Healed by Devotion to Good!". Rouy adopts a surrealist approach to his work and presents an eerie, other-worldly universe, with a recurrent stream of light gleaming from his paintings. In a parallel universe, Anna Woodward renders a utopian illusory view of a botanical garden filled with blooming vibrant plants and arboreal insects – an underground party devoid of human presence.
Alfie Rouy, The Realty in Whych you Create is Swyphtly Healed by Devotion to Good!, 2021, Acrylic on Canvas. Photo courtesy of Studio West Gallery.
Time and fragility are central to Salome Wu's multi-media practice. In her video installation piece; 'The Wind Stood Still, Dancing Silently', the emergence of a female figure above the water invokes a sense of liberation beyond the confines of reality. On the other hand, Sholto Blissett unveils a surreal imaginary landscape free from human beings, transporting the audience into a space of serene tranquility, with the interplay of light and architecture. In his diptych, Garden Study, the cloudy sky reflects on the pine trees against a backdrop of distant mountains while a calming waterscape is depicted in the foreground.
Sholto Blissett, Garden Study, 2021, Oil on Board (Diptych). Photo courtesy of Studo West Gallery.
Wandering through the exhibition space, one questions what is real and what is imaginary. The surreal depictions of space combined with the unearthly characters, transport the viewer into a new kind of reality, one that invites personal imagined perceptions. A question springs to my mind: Can dreams ever become real?
In line with Studio West's vision, the group show elevates the work of emerging artists and aims to create an authentic dialogue with the local community of Notting Hill. Alongside the exhibition, the gallery is hosting a number of events, including a meet-the-artists session on the evening of February 4th, moderated by Hector Campbell.
Words by Alison Lo
'The Reality in Whytch You Create' is currently on view at Studio West Gallery until 17 February 2022.
For more information visit here.